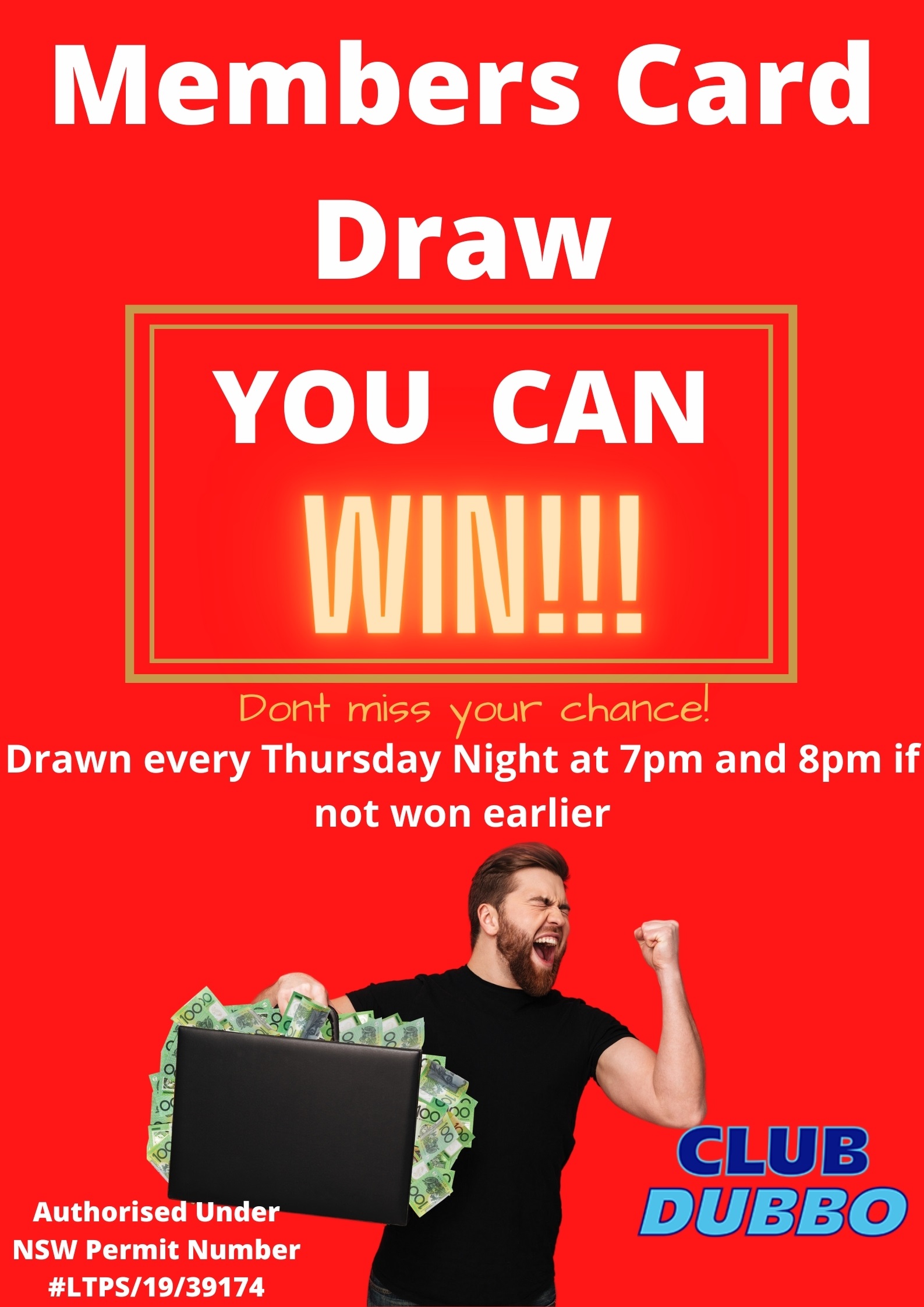 Members Badge Draw
Date: Every Friday Night
Time: 6pm, (7pm and 8pm if not drawn beforehand)
Location: Club Dubbo
$$$ Will it Jackpot? $$$$
Every Friday night at 6pm, we will draw one badge number out, if that number is yours and you just so happen to be in the club then the cash is yours!
If nobody claims the first draw, we will do it again at 7pm & 8pm!
If you would like to become a member of Club Dubbo and be included in the Badge draw, please click here.
Please note: Our Members Badge Draw is for current financial members. Non-financial members are not included in the draw. Club Dubbo's financial year runs from 1st June to 31st May.